Is the Seller's Market coming to an end?
With interest rates changing at such a rapid pace some cities in the US may be seeing signs of change in the current Seller's Market!

Let's take out the confusion of what's happening in the Charlotte Real Estate Market:
I am often asked about the state of the current real estate market so I wanted to take a few moments to first give you the stats and then follow up with where I see the current real estate market.
In Quarter 2 of 2022, we saw The median sales price in our area is up 22.5% over the last year with average sales prices up just over 18%.
BUT we still only have a 1.1 months supply of homes currently on the market.
What does this mean? Well, it is still a strong indication that we are still in a seller's market. As a result, you will still see sellers getting offer prices over list. The increase in the median home price is likely due to buyers scrambling to purchase a home before interest rates go up any further.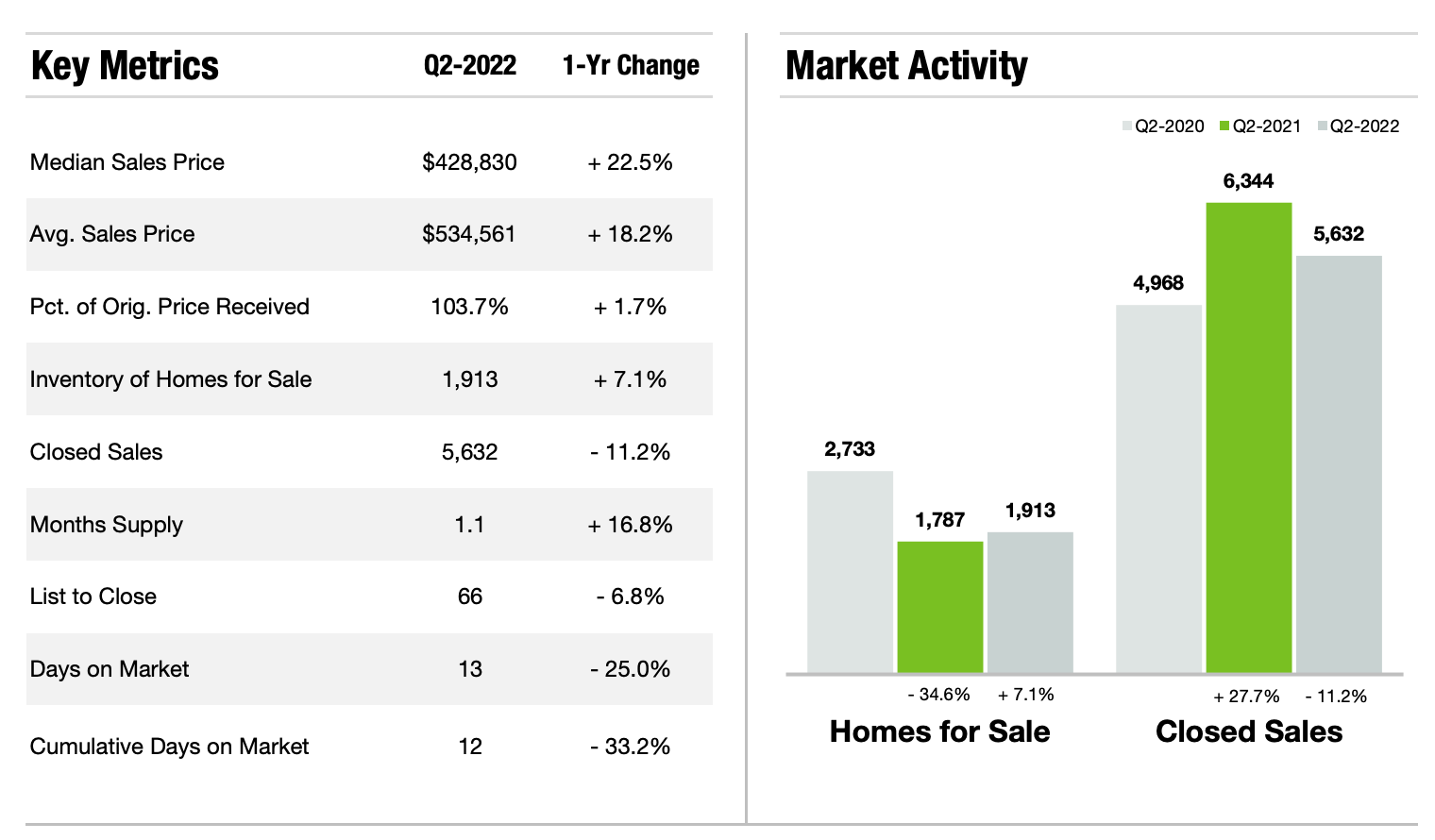 So where is the Charlotte housing market heading from here?
The market is seeing signs of softening primarily driven by interest rate hikes and buyer sentiment growing weary of multiple offers and unrealistic sellers.
That being said I think we are in an interesting time right now. It's a time when potential buyers are seeing light at the end of the tunnel of the seller's market. But still a time where sellers are yet to understand the changes upon us. As a result, we have buyers sitting on the sidelines waiting while sellers continue to play the field like the current real estate game is not over.
What does this all mean for YOU?
If you are a seller – and want to get top dollar for your home. Strategic planning, pricing, and marketing of your home MATTERS big time! So let's talk about what we need to do to get your home prepared to sell, and come up with a plan that reaches TODAY's buyers (almost HALF of which are millennials!).
If you are a buyer, you are in a good position right now, since fewer buyers are competing in the market. When you put in an offer, you may be up against just 1 or 2 others, instead of 10. But you should consider acting sooner than later before prices and interest rates go up more. Although they have gone up recently, rates are still historically low, so let's find you a home before they go up any further.
If you are considering buying or selling in the near future and would like to discuss in more detail, let's talk. As your trusted real estate advisor I am here to help.