After 10 years of working with Charlotte and Cabarrus Homebuyers we know your primary reasons for buying a new home. The neighborhood! It feels like we scream "location, location, location" to all our buyers in search of their dream property. Believe me, as someone who has invested in properties for over a decade you can easily update the 4 walls of a home but changing its surroundings outside the property is out of your control.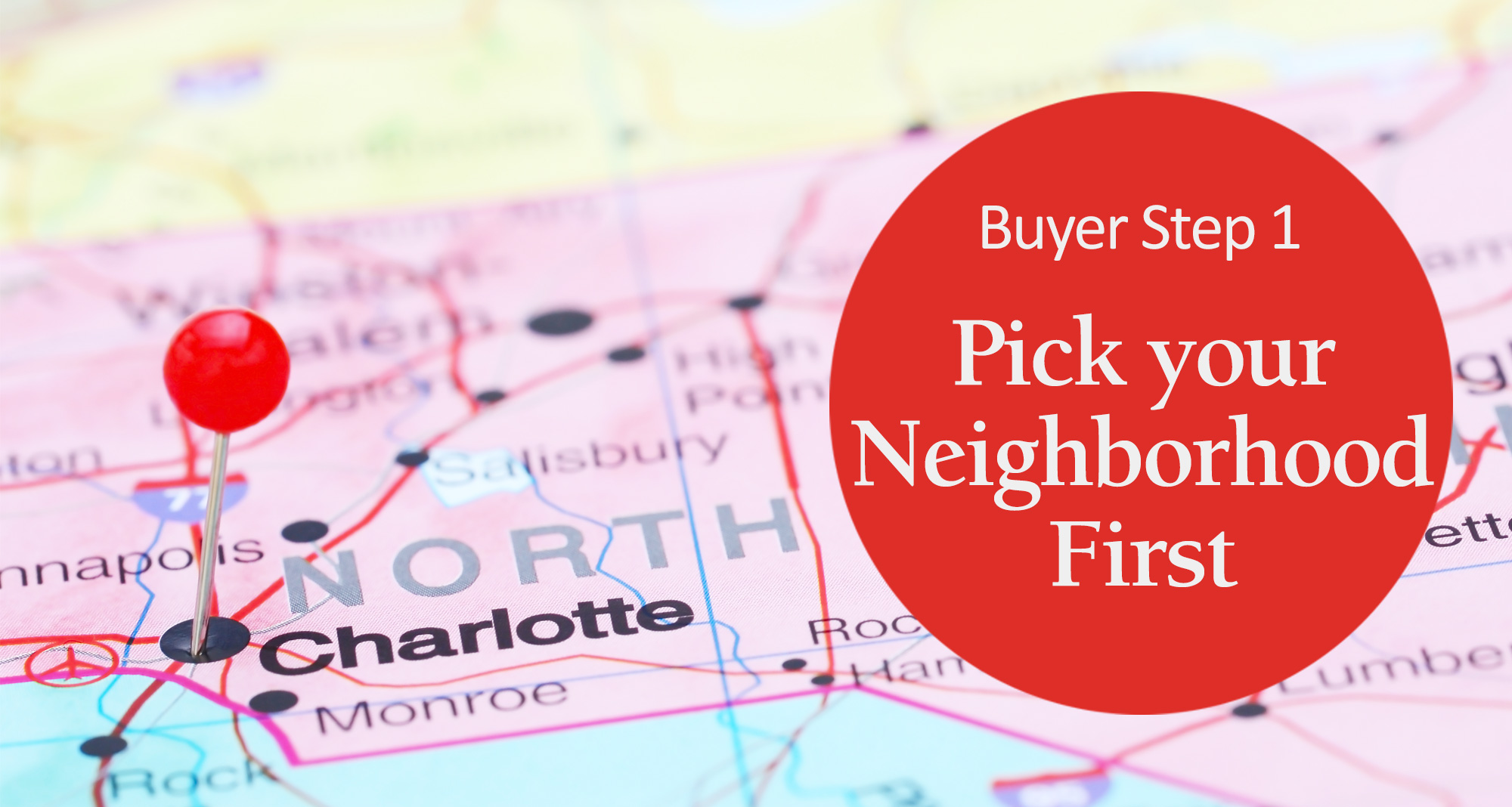 To help you out we've compiled this list of 7 considerations when choosing the right Charlotte Neighborhood. Personally we have found this list to be helpful for Charlotte natives as well as people moving here from out of the state.
Step 1 before you fall in love with a home via a web search (even from our home search) pick your ideal Charlotte neighborhood. I repeat, PICK THE NEIGHBORHOOD or top 2-3 neighborhoods and it will save you time, stress and help to narrow down the homes right for you.
Be sure to stay tuned. In the following weeks we are going to follow up this post by giving you the pros and cons of the top Charlotte and Cabarrus neighborhoods.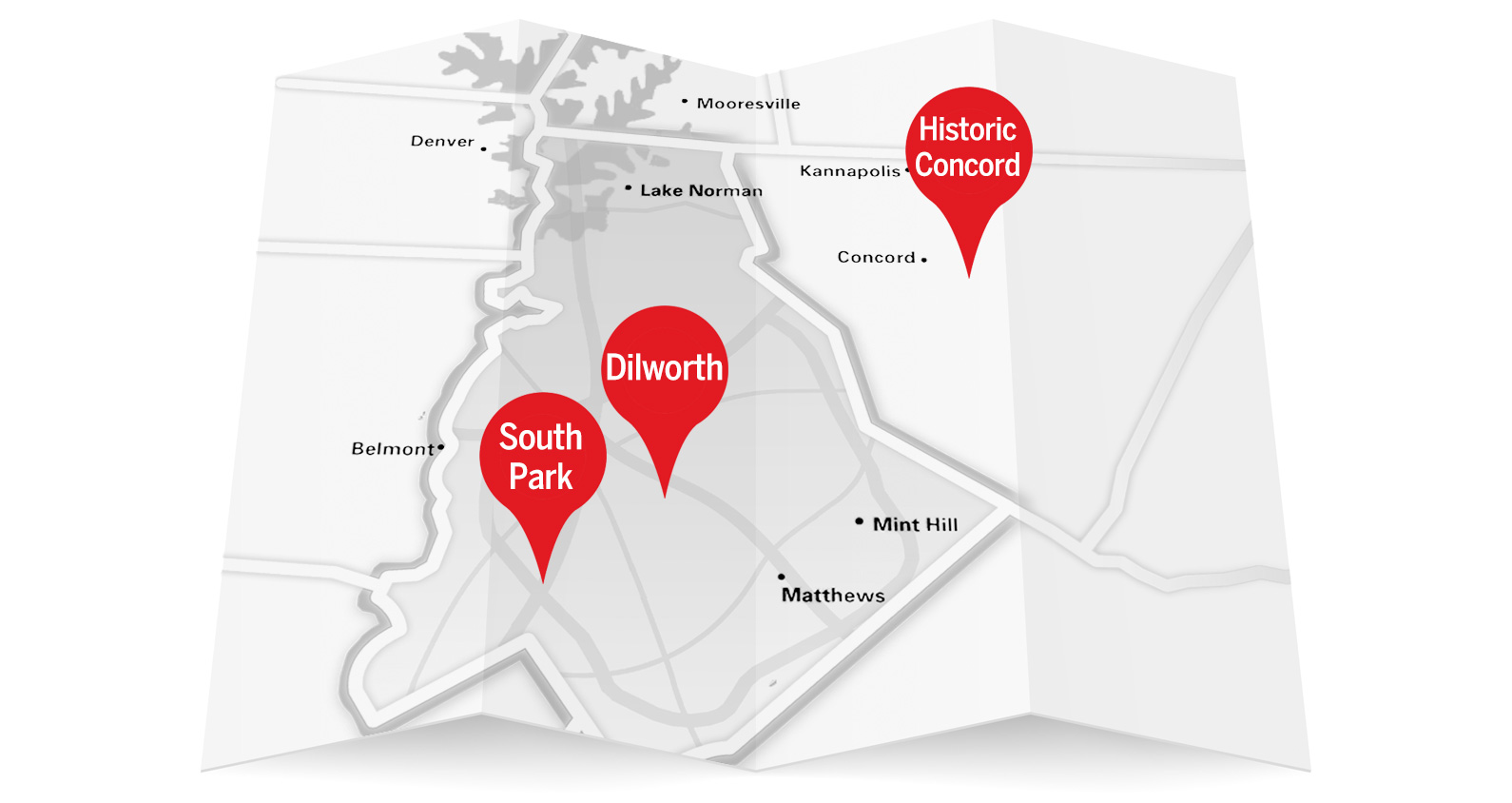 7 helpful ways to choose the right Charlotte neighborhood:
Schools Matter Even if you don't have kids. Even if you don't have children toeducate, you should be aware that homes located in a good school districttypically hold onto their value better than those in less highly regarded areas.Do your research and check out the ratings of our schools. greatschools.org

Do you want to be able to go places on foot? Is it important to you and your family tohave quick and easy access to local hangouts without getting on the interstateor worrying about traffic? Would you love the ability to ride your bike to theoffice or walk to your favorite coffee shop? Then again, some of our clientshate to be in the middle of the action, and desire a calm quiet spot. To findan area that fits how you imagine living visit walkscore.com.

Look and Feel. There is no better way to know a neighborhood, feel it's vibe and see the homes than to hit the pavement. To start tour our Charlotte Guide and read a briefing of the top areas to live in Charlotte and drive by some of the homes on the market in that neighborhood. Make sure to download our mobile app to take with you on your tour.

Look for warning signs of crime. If you want specifics on certain neighborhoods visit The Charlotte Police website. Here you can enter a property address and find valuable information about recent crime activity in any neighborhood. If you do a drive around do you see abandoned buildings or vandalism? All could be warning signs that a community is going downhill.

Do you commute to work? Yes, moving outside the city can save you money on a home but is it worth the time away from home? There are new areas popping up around the Charlotte lightrail that could be an option. But if you are thinking of moving and commuting then the Charlotte Chamber will help you estimate the length of your commute.

Find out how much house you can afford. The amount of money a lender qualifies you for is often more than you can truly want to spend monthly. Have a look at our Charlotte Guide and Cabarrus Guide to get a better idea of which neighborhoods you can afford to buy in. Each guide has a handful of neighborhoods that you can click on and discover the price per square foot, popular hotspots and homes currently on the market.

Return on investment. How long do you plan on living in your new home? (Many people assume they'll spend decades living in their home, but the truth is that on average we move once every 7 years. If you plan to move sooner buying in an up and coming neighborhood may not be right for you. Email us if you would like the ROI on one of our Charlotte or Cabarrus Neighborhoods.

There's a wealth of information online about Charlotte neighborhoods, and we love being able to give you insights and ideas about areas you may not have even considered. We are proud area natives who know the hotspots and have a passion for finding you the right place to call home.
Remember, we will follow this post up and kick off our Spring buying season by giving you the pros and cons of the top Charlotte and Cabarrus neighborhoods. So stay tuned!
Ready to start your home search and can't wait? Email us, we are excited help.
Chris Carter your Charlotte Realtor